News
Spotlight
Date: 2018/6/15
NTU Ranks 72nd in QS World University Rankings 2018
On June 6, Quacquarelli Symonds (QS) released the QS World University Rankings 2018, in which NTU ranks 72nd and is the only Taiwanese university to be listed among the world's top 100 universities.
The six indicators adopted in the survey were academic reputation (40%), employer reputation (10%), citations per faculty (20%), faculty student ratio (20%), international faculty (5%), and international students (5%). This year, QS introduced several refinements to the methodology used last year. First, QS optimized the procedure of questionnaire analysis, and received 38% more nominations for academic reputation (1.2 million) and employer reputation (200,000) compared with last year. Second, QS expanded the reach of its rankings and considered over 1,230 institutions in the final evaluation, where 60 institutions were new entrants for the final top 1,000 institutions. Third, the screening policy was adjusted so that institutions with a student body of fewer than 5,000 had greater chances to be considered and ranked.
In the QS World University Rankings by Subject released on February 28 this year, NTU has 34 areas in the top 100, among which 20 areas were listed in the top 50.
NTU's strong R&D capacity has contributed to its outstanding world rankings and recent achievements in teaching and research innovations. With the introduction and implementation of Higher Education Sprout Project by Taiwanese Government, NTU will continue to improve its teaching quality, develop cross-disciplinary research, strengthen R&D capacity, and advance collaboration with world-leading universities and research institutions to enhance its visibility and leverage in the international academic community.
Asian Universities in the QS World University Rankings 2016-2018: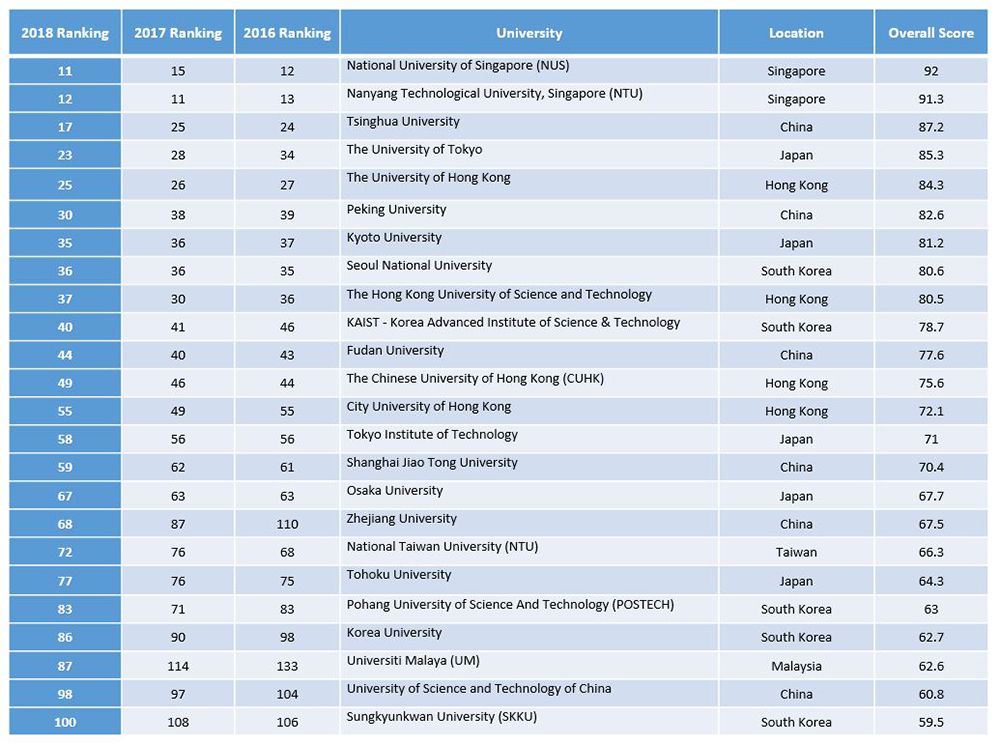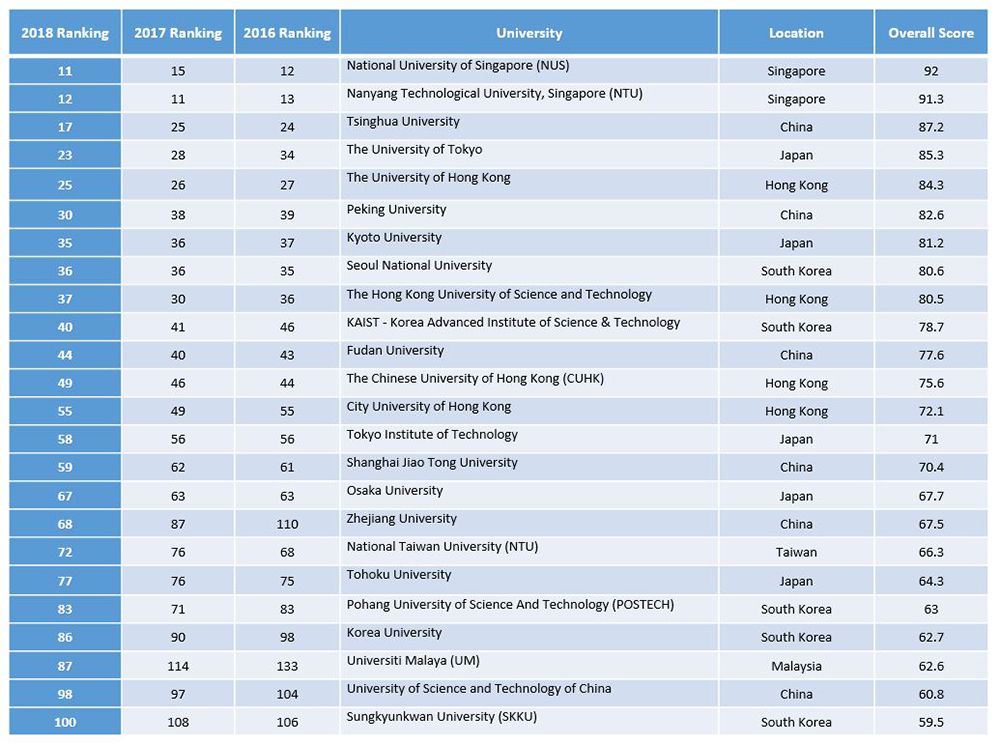 Current Spotlight
more